Vivace Shijo Omiya
Address
392-1, Satake-cho, Shijosagaru, Iwagamidori, Shimogyo-ku, Kyoto-city, Kyoto post code 600-8391
Rent
1 month JPY80,500~
Access
3 min. walk Omiya sta. of Hankyu Kyoto Line
4 min. walk Shijo-omiya sta. of Randen Arashiyama Line
3 min. walk Kyoto City Bus Stop
11 min. walk Shijo sta. of Subway Karasuma Line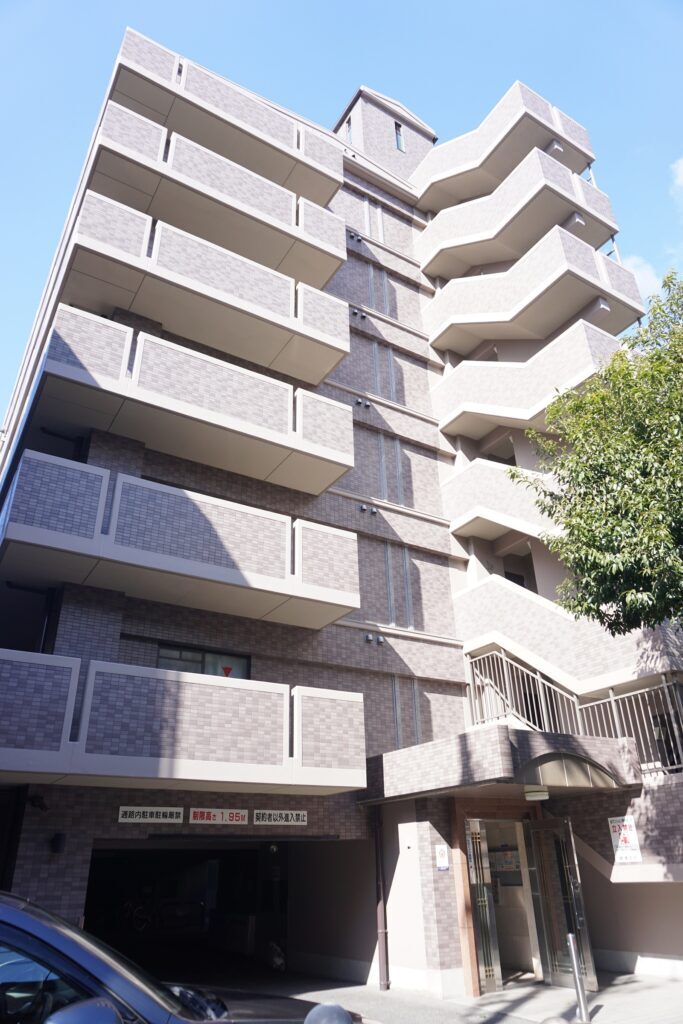 Lease Term
Monthly Cost
Initial Cost
Rent
Maintenance Fee
Cleaning Fee
Security Deposit
1~3 month

JPY84,500

JPY5,000

JPY22,000

JPY30,000

4~12 month

JPY82,500

JPY5,000

JPY24,000

JPY50,000

12 month~

JPY80,500

JPY5,000

JPY26,000

JPY50,000
Other Expenses : Monthly Utility Cost : Water fee is 2,000yen, Gas fee is 3,500yen, Electricity fee is at your own expense.
If your lease term is 1 - 3 months, Gas and Electricity fee will be 8,500yen in total.
Option Service : Rental Bedding 3,000yen/month, Daily Necessities 2,000yen/intial.
In case of sharing, extra rent 7,000yen/month, extra water fee 1,500yen/month, extra gas fee 1,500yen/month and extra clean up fee 3,000yen/initial shall be added.
Property Details
Structure :

Reinforced Concrete Building

Year Built :

1998/04

Floor:

7

Size :

25.8㎡

Room Type :

1K

Capacity :

2

Minimum Lease Term :

1 month

Bed Type :

Double bed

EV:

available
Features
Furniture :

Chair・Drapes・Sofa・Table・TV Stand・Cupboard・Semi-Double bed・Double bed・Low table・Hanger rack・Full-leagth Mirror

Room Facilities :

Internet(Free)・Storage・Separate Toilet・Bath・Shower・Wooden floor・Westen Toilet

Electric Appliances :

Microwave・Air conditioner・TV・Hair Dryer・Refrigerator/Freezer・Washing Machine・Vacuum Cleaner・Electric Kettle

Kitchen :

Gas Stove

Common Area :

EV・Auto-lock・Delivery Box・Bicycle Parking(Free)・Mail Box
360°View
Map
Additional Details
Available from 21st April 2024 (#201) , from 2nd April 2024 (#203) , from 2nd April 2025 (#303), from 7th April 2024 (#404) , from 29th August 2024 (#505) (UPDATE: 06/12/2023)
Others : Possible to room share for two people, Free wifi is available, No Pet allowed, No Smoking

The apartment has refreshed whole building in February 2019.
Vivace Shijo Omiya is located in the most convenient area in Kyoto.
Toilet and bath are separated. It is good apartment for sharing.
You can connect with free wifi in the room!!
It is near Omiya station of Hankyu Kyoto Line and Nijo station of JR Line.
You can access wherever you want get in Kyoto city easily!!

School
38 min. bus(Katsurazaka 21) Kyoto University Katsura campus
*You can check how to go to Kyoto University Katsura campus on the map attached to this web page.


Shop
2 min. walk Convenience Store "FamilyMart"
3 min. walk 100yen Shop "Daiso"
4 min. walk Supermarket "Fresco"


What our tenants think of the apartment.
I appreciate the quick and helpful comesponderie with KOWA stuff and would recommend their services.

QUICK SERVICE GENERALLY FAST RESPONSE THANK YOU !

yusuke-san was very nice, helpful, and always quick to respond when I contacted him.
Thank you for providing a simple and enjoyable experience.
I will definitely recommend Kowa again!

Fast Clean Attitude

fast respond, professional

The apartment was all ready to go on arrial. The only option that may have enjoyed on rainy day would have been a cable TV option for movies or dud player on TV . Perfect stay other wise.

KOWA was very fast to respond and very polite. We love the location of the apartment and we were very comfortable here. We would love to come back here one day.

I look forward to requesting your service in the furture. I have only positive impressions.

The stay was great. We had a very good time!! No complaints. Thank you!!

Everything was great!! KOWA was really helpful!! Thank you so much!!

I have enjoyed my stay and I am totally satisfied with everything.

Fast answer. Nice staff. Everything very good. I will recommended.

Everything was great.

Communication from staff was excellent. Check-in procedure was efficient and thorough. Location of the apartment was convenient and the room had everything necessary for a comfortable stay.

Our experience here has been very good. We liked the apartment and the communication was very easy and smooth.

Very good service. Quick to respond to questions and helpful when services are needed. Would use them again and nothing negative to remark.

My stay was great, the apartment is well located, very convenient, very clean.
Staff response was reactive and efficient.

A cozy apartment in a good location ( from school). Very good information from the staff. Thank you :) !