Maison La Cochonnet
Address
36, Ichijojinishimizuboshi-cho, Sakyo-ku, Kyoto-city, Kyoto post code 606-8171
Rent
1 month JPY53,500~
Access
3 min. walk Chayama sta. of Eizan Electric Railway Main Line

9 min. walk Kyoto Institute of Culture and Language
10 min. bicycle Kyoto University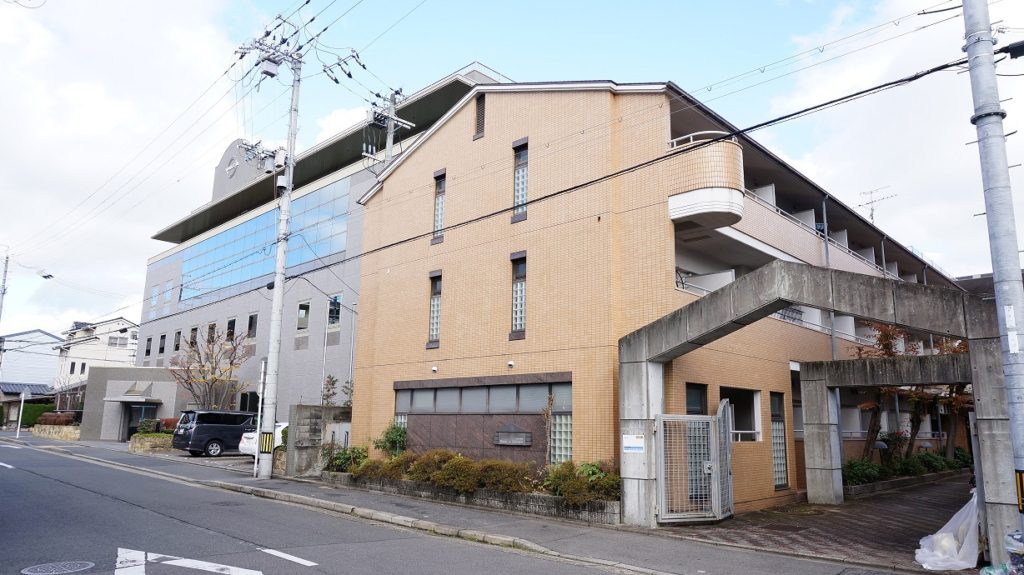 Lease Term
Monthly Cost
Initial Cost
Rent
Maintenance Fee
Cleaning Fee
Security Deposit
1~3 month

JPY55,500

JPY5,000

JPY22,000

JPY30,000

4~12 month

JPY54,500

JPY5,000

JPY24,000

JPY50,000

12 month~

JPY53,500

JPY5,000

JPY26,000

JPY50,000
Other Expenses : Monthly Utility Cost : Water fee is 2,000yen, Gas fee is 3,500yen, Electricity fee is at your own expense.
If your lease term is 1 - 3 months, Gas and Electricity fee will be 8,500yen in total.
Option Service : Rental Bedding 3,000yen/month, Portable Wifi Internet 5,800yen/month, Daily Necessities 2,000yen/intial

*If you would like to connect with wired internet, you can contract with the provider.
In this case, you need to prepare the wifi router.
It is not our option, but we can inform you the details about the internet.
Please let us know if you are interested this option.

Property Details
Structure :

Reinforced Concrete Building

Year Built :

1988/03

Floor:

3

Size :

19.84㎡

Room Type :

1R

Capacity :

1

Minimum Lease Term :

1 month

Bed Type :

Semi-double bed

EV:

not available
Features
Furniture :

Chair・Drapes・Table・Cupboard・Semi-Double bed・Hanger rack・Full-leagth Mirror

Room Facilities :

Internet (Option)・Storage・Bath・Shower・Wooden floor・Westen Toilet

Electric Appliances :

Microwave・Air conditioner・TV・Hair Dryer・Refrigerator/Freezer・Washing Machine・Vacuum Cleaner・Electric Kettle

Kitchen :

Gas Stove

Common Area :

Bicycle Parking(Free)・Mail Box
360°View
Map
Additional Details
Available from 1st April 2024 (#206) , from 3rd April 2024 (#207) , from 1st April 2024 (#208) , from 2nd February 2024 (#210) , from 13th February 2024 (#211) (UPDATE:06/12/2023)
Others : The room is for single, Free wifi is unavailable, No Pet allowed, No Smoking

Maison La Cochonnet is located near Kyoto Institute of Culture and language and Kyoto University!!
Chayama sta. of Eizan Line, convenience store and supermarket are also near by this apartment!!
There is not a TV in website, but we have installed a TV in all rooms from February 2021.

Shop
1 min. walk Convenience store "LAWSON"
2 min. walk Convenience store "Seven Eleven"
8 min. walk Supermarket "LIFE"

School
9 min. walk Kyoto Institute of Culture and language
10 min. bicycle Kyoto University
What our tenants think of the apartment.
THE APARTMENT & THE AREA ARE PERFECT FOR YOUNG PEOPLE.
THE CUSTOMER SERVICE WAS ALSO VERY NICE.

Very swift and easy correspondence!
The apartment made my stay very comfortable and convenient.
Thank so much!

It was a good experience, thanks. Hope my friend will enjoy like me.

I had a very pleasent stay here. The location is perfect for Kyoto University. The area is quiet. Special thanks to Yusuke-san for everything.

I had a wonderful experience. Whenever I had issues or concerns they were settled very promptly. I look forward to using the services again.

My whole stay was very pleasant. The responses were very quick.
I will be happy to stay here if I visit Japan again.

Everything was great. Thank you for the apartment.

I was mostly satisfied with my stay for one year at this apartment. I would recommend for a friend!!

Very proffessional and always responds to any question quickly. The apartment was better than I expected and I had a comfortable time.

It is nice apartment with nice furnitures I've ever rent. Good location and near convenient store and also supermarket. I'm satisfied with this room and service. Thank you.

Very good service! Thank you very much.

Actually, there is no demand to live lent house. It was nice. Thank you so much.

I have no further comment. I hope to stay with you again. Mr. Fukazawa was very kind and efficient.

I'm very satisfied about everything.

Very impressive, and satisfied with everything, including the staff.

Thanks to this apartment I had a really great year in Japan. It was very convenient for me and it was a nice place. The staff was really kind and helpful.

The information booklet was very helpful.

The place is convemer and the company providel basic necessities.
Quick response from the staff involved