Solitaire2
Address
660-4, Honkawara-cho, Higashioji, Higashiyama-ku, Kyoto-city, Kyoto post code 605-0963
Rent
1 month JPY61,500~
Access
9 min. walk Shichijo sta. of Keihan Railways Main Line
11 min. walk Tofukuji sta. of JR Nara Line / Keihan Line
2 min. walk Kyoto city bus stop (to Gion, Shijo Kawaramachi, Kyoto station)
18 min. walk Kyoto Station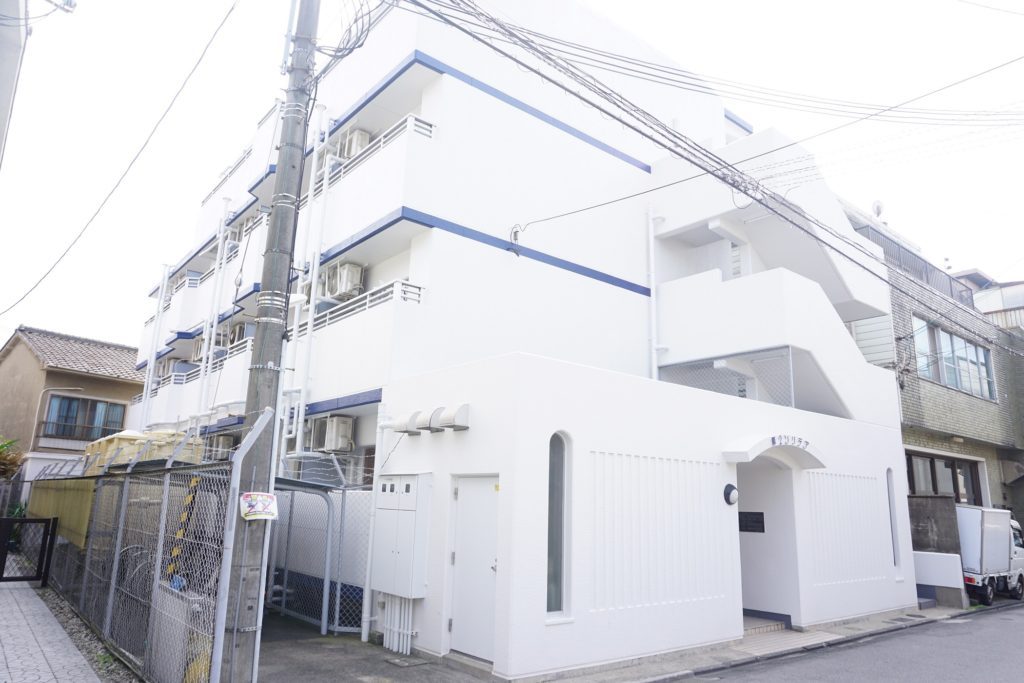 Lease Term
Monthly Cost
Initial Cost
Rent
Maintenance Fee
Cleaning Fee
Security Deposit
1~3 month

JPY63,500

JPY5,000

JPY22,000

JPY30,000

4~12 month

JPY62,500

JPY5,000

JPY24,000

JPY50,000

12 month~

JPY61,500

JPY5,000

JPY26,000

JPY50,000
Other Expenses : Monthly Utility Cost : Water fee is 2,000yen, Gas fee is 3,500yen, Electricity fee is at your own expense.
If your lease term is 1 - 3 months, Gas and Electricity fee will be 8,000yen in total.
Option Service : Rental Bedding 3,000yen/month Portable, Daily Necessities 2,000yen/initial
In case of sharing, extra rent 7,000yen/month, extra water fee 1,500yen/month, extra gas fee 1,500yen/month and extra clean up fee 3,000yen/initial shall be added.
Property Details
Structure :

Reinforced Concrete Building

Year Built :

1984/03

Floor:

4

Size :

21.0㎡

Room Type :

1K

Capacity :

2

Minimum Lease Term :

1 month

Bed Type :

Double bed

EV:

not available
Features
Furniture :

Chair・Drapes・Table・TV Stand・Cupboard・Double bed・Hanger rack・Full-leagth Mirror

Room Facilities :

Internet(Free)・Storage・Bath・Shower・Wooden floor・Westen Toilet

Electric Appliances :

Microwave・Air conditioner・TV・Hair Dryer・Refrigerator/Freezer・Washing Machine・Vacuum Cleaner・Electric Kettle

Kitchen :

IH Stove

Common Area :

Bicycle Parking(Free)・Mail Box
360°View
Map
Additional Details
Available from 1st February 2024 (#201) , from 1st April 2024 (#205) , from 1st February 2024 (#206) , from 26th March 2024 (#303) , from 3rd February 2024 (#306) (UPDATE:27/09/2023)
We have exchanged new kitchen and new bath room in September and October 2019. (#103, #104, #201, #206, #303, #304)
Others : Possible to room share for two people, Free wifi is available, No Pet allowed, No Smoking

The apartment has refreshed whole building in July 2018.
The bus stop is close to the apartment.(It is just 1 min.) You can go to the school you go directly!!
It is available for sharing. The apartment is good option for a couple!!

Japanese school & University & Work Place
6 min. walk HYATT REGENCY
8 min. walk Four Seasons Hotel
13 min. bicycle KYOSHIN Language Academy
22 min. walk & bus Nihongo Center (You can go there directly)
26 min. walk & bus Kyoto Universtiy (You can go there directly)
32 min. walk & bus ARC Academy (You can go there directly)
40 min. walk & bus ISI Japanese Language School (You can go there directly)

Shop
4 min. walk Supermarket "Fresco"
8 min. walk Convenience Store "Circle K"
What our tenants think of the apartment.
Everything was perfect!

My only complaint would be that the washing machine isn't big enough for the bed sheets.Other than I Was extremely satisfied.

I had a Pleasant stay. Mr.FUKAZAWA was helpful and quick to respond.

Perfect. ありがとうございます。

Nice company which provides a foreigner friendly apartment.
Well equipied, with wifi. Nice location. Flexiable time priodo. Well done. I will get back to you guys. If I need an apartment. next time. in Kyoto.

All the equipments were well prepared, and the room was cleaned when I lived in.

Amazing stay, great communication. I would highly recommend.

I would like to rent again. Unfortunately my apartment was leased before I could extend and I was forced to move. I understand this process, but I was unlucky this time. I will contact again in the future and rent with KOWA again.

I was satisied about everything!

The apartment has been great. The staff are very friendly. I would recommend this company to friends and family. I will also use this company next time I return to Kyoto.

Yusuke was great and easy to work with. I would rent from him again.

We loved the apartment and locaiton. We recieved excellent service.

Our experiences in staying in the room were satisfying.

Very good impression, no demans or complaints.