Maison Wealth
Address
53, Kitamistuguicho, Takeda, Fushimi-ku, Kyoto-city, Kyoto post code 612-8419
Rent
1 month JPY51,500~
Access
5 min. walk Takeda sta. of Subway Karasuma Line / Kintestu Line
7 min. walk Kuinabashi sta. of Subway Karasuma Line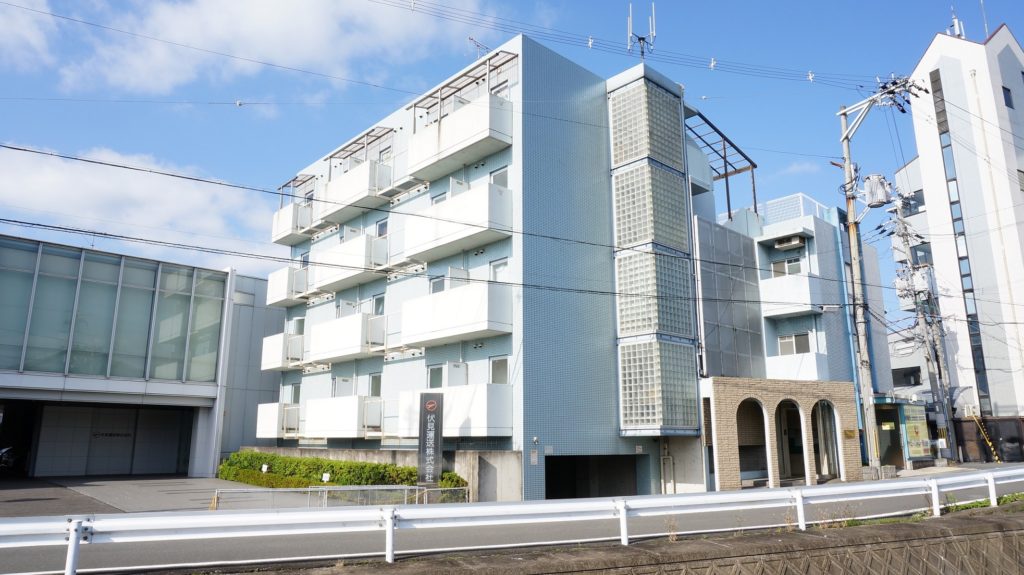 Lease Term
Monthly Cost
Initial Cost
Rent
Maintenance Fee
Cleaning Fee
Security Deposit
1~3 month

JPY53,500

JPY5,000

JPY22,000

JPY30,000

4~12 month

JPY52,500

JPY5,000

JPY24,000

JPY50,000

12 month~

JPY51,500

JPY5,000

JPY26,000

JPY50,000
Other Expenses : Monthly Utility Cost : Water fee is 2,000yen, Gas fee is 3,500yen, Electricity fee is at your own expense.
If your lease term is 1 - 3 months, Gas and Electricity fee will be 8,500yen in total.
Option Service : Rental Bedding 3,000yen/month, Daily Necessities 2,000yen/intial
In case of sharing, extra rent 7,000yen/month, extra water fee 1,500yen/month, extra gas fee 1,500yen/month and extra clean up fee 3,000yen/initial shall be added. We can prepare additional bedding for co-occupants if you need.
Property Details
Structure :

Reinforced Concrete Building

Year Built :

1992/01

Floor:

5

Size :

17.2㎡

Room Type :

1R

Capacity :

1

Minimum Lease Term :

1 month

Bed Type :

Semi-double bed

EV:

not available
Features
Furniture :

Chair・Drapes・Table・TV Stand・Cupboard・Semi-Double bed・Hanger rack・Full-leagth Mirror

Room Facilities :

Internet(Free)・Storage・Bath・Shower・Wooden floor・Westen Toilet

Electric Appliances :

Microwave・Air conditioner・TV・Hair Dryer・Refrigerator/Freezer・Washing Machine・Vacuum Cleaner・Electric Kettle

Kitchen :

Gas Stove

Common Area :

Auto-lock・Bicycle Parking(Free)・Mail Box
360°View
Map
Additional Details
Available from 21st March 2024 (#203) , from 1st May 2024 (#303) , from 1st February 2024 (#307) , from 1st January 2024 (#312) , from 19th December 2023 (#402) , from 1st January 2024 (#403) , from 1st May 2024 (#405) (UPDATE:27/09/2023)
Others : Possible to room share for two people (a bicycle per a room), Free wifi is available, No Pet allowed, No Smoking

Maison Wealth is located in near Kuinabashi station of subway karasuma line.
It just takes 5 min from Kuinabashi sta. to Kyoto station.
If you would like to Gojo, Shijo Karasuma, it will take 7 - 9 min from Kuinabashi sta. to these station.
You can also go to Arc Academy easily.
Supermarket, DIY store, Drugstore are also near this apartment. It is very convenient!!

Japanese school & University
19 min. walk & subway KYOSHIN Language Academy
20 min. walk & subway Kyoto JaLS
25 min. walk & subway ARC Academy
25 min. walk & subway Doshisha University (You can go there directly)
52 min. walk & subway Ritsumeikan University (You can get on the bus which goes to University direclty at Kyoto Statation)

Shop
4 min. walk Convenience store "Circle K"
4 min. walk Supermarket "Mastumoto"
5 min. walk DIY store "KOHNAN"
6 min. walk Drug Store "Kirindo"

What our tenants think of the apartment.
It was a pleasure to rent with your company and I will do again.

Professional and clean.

Evertyhing was smooth, nothing to declare.

My stay at Maisonwealth was delightful. It's convenience was top-notch,and Yusuke-san was extremely helpful.
I'm fully satisfied with my choice to live hele.

It's good and process was easy

Very good communication and happy with everything.

The apartment is perfect.

KOWA was great, amazing response time and really kind.

The service, cleanliness and quickness of the response was excellence. Mr. Fukazawa was also very informative and helpful towards all my needs and inquiries.

The service was all very good.

It was an easy procedure to rent and sign the contract. Very nice.

Staff were very helpfull and made great effort to make my stay as best as possible.

The staff was always very quick to answer any question and I had no problem with neither the apartment on the neighborhood. It was a pleasure to see such a reactive staff.

It was overall a good experience. If I come to the area again I will most likely go through your srevices once more.

From the beginning, the staff members were so kind. (Esp. Fukazawa-san), who hleped me in finding a room. It was my first time renting an apartment, but he made things so wonderful. Thank you for making this so simple for me.

Overall this apartment is a convenient place due to the location and the supplies they provide during my stay. All the staff were friendly and helpful with everything.